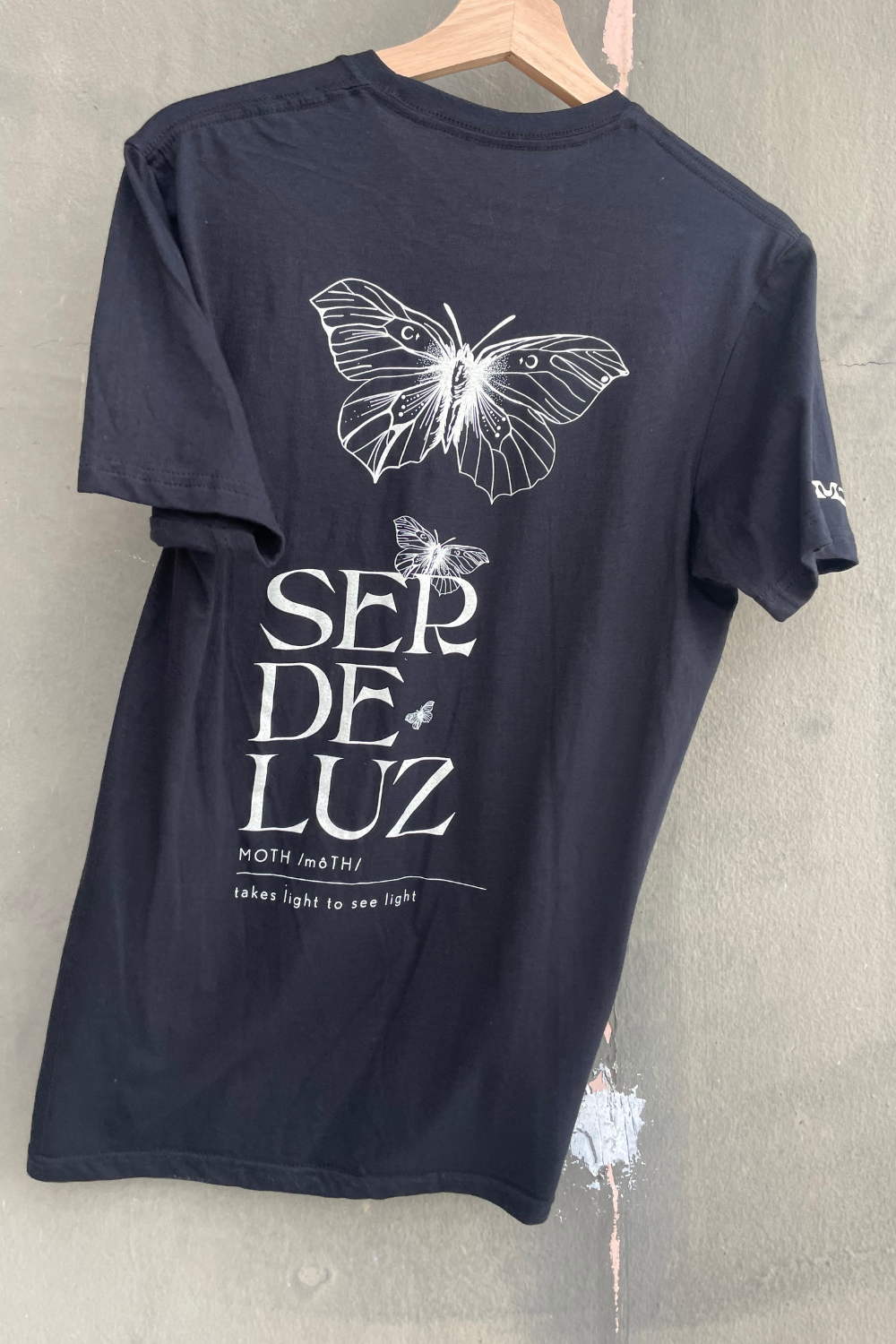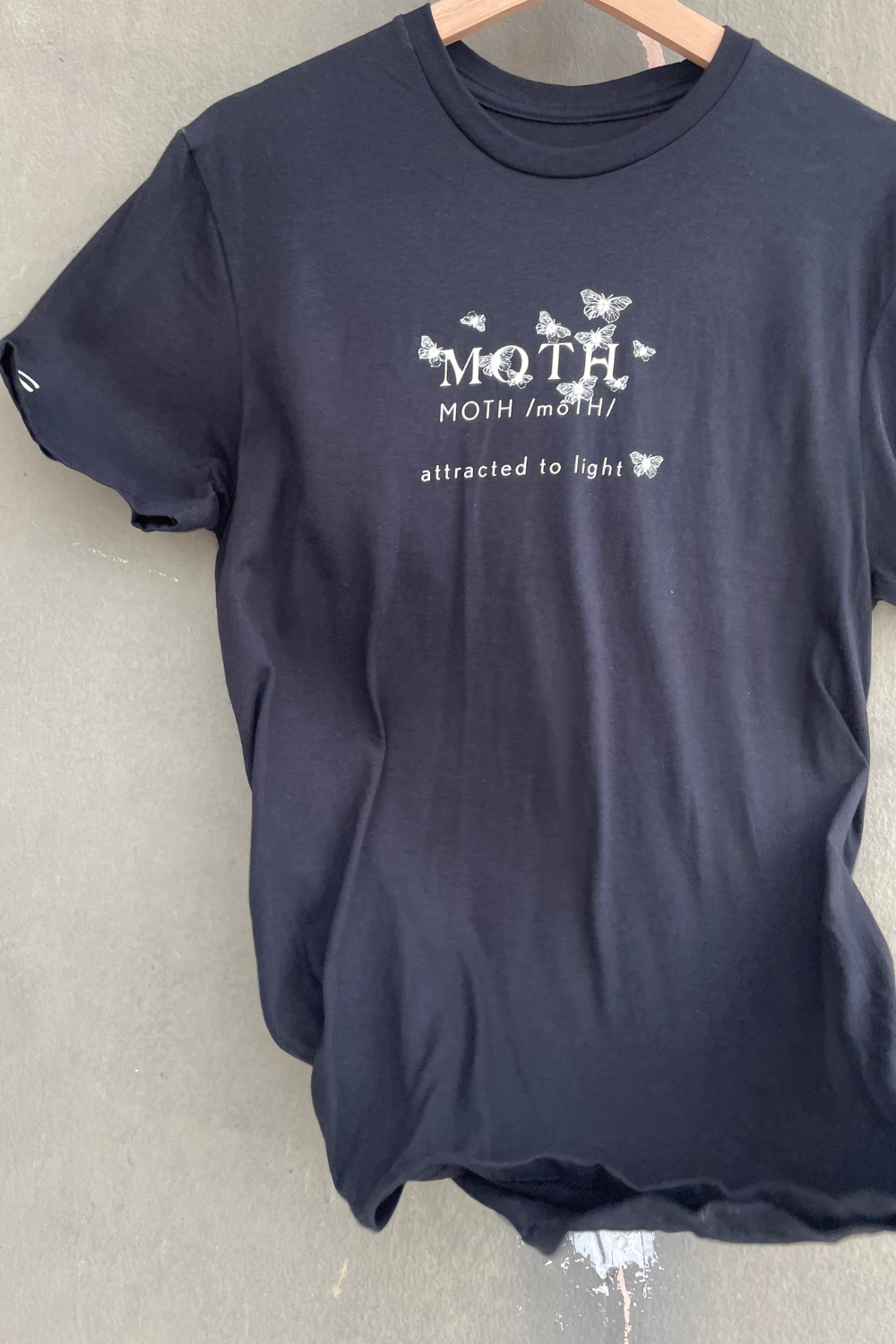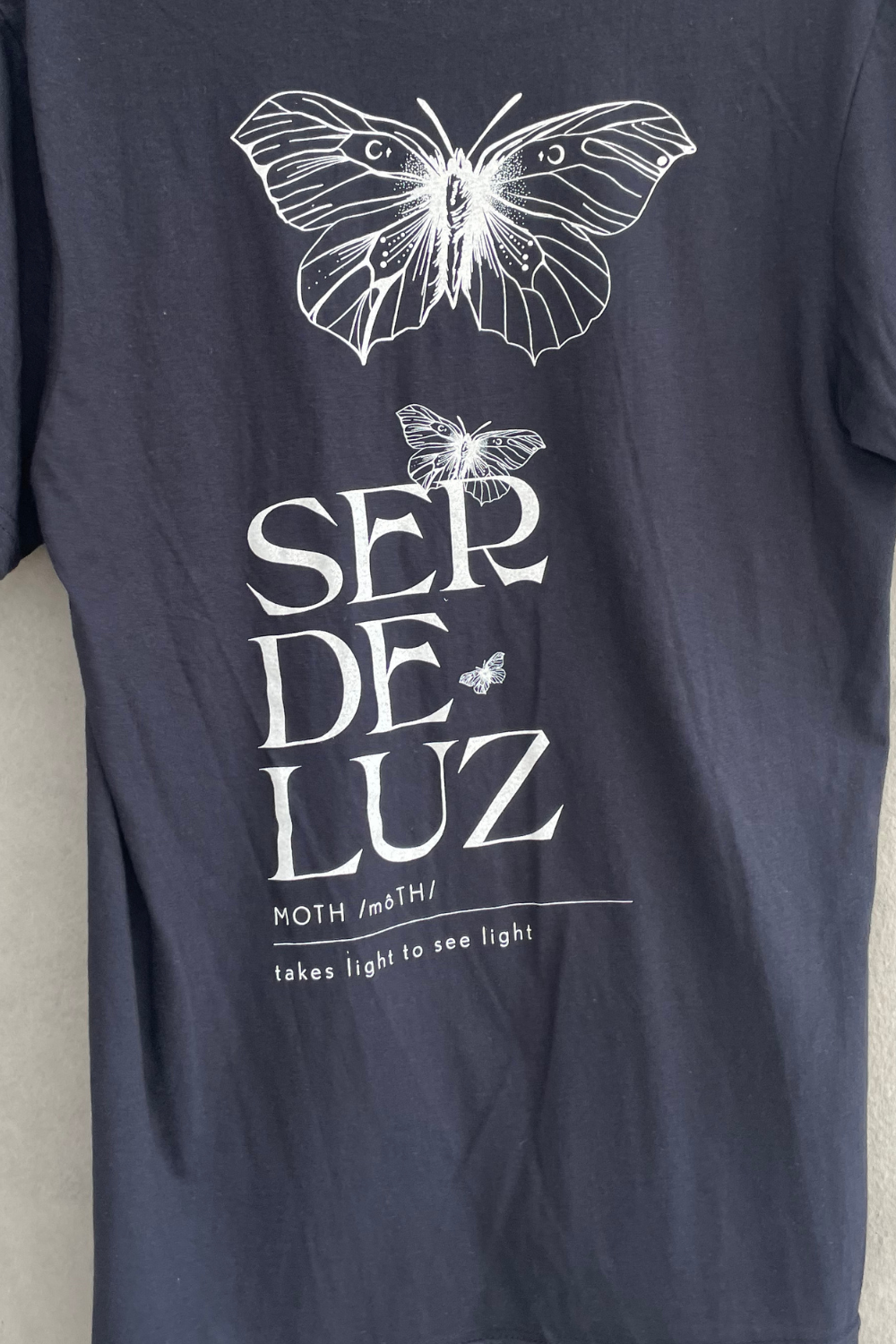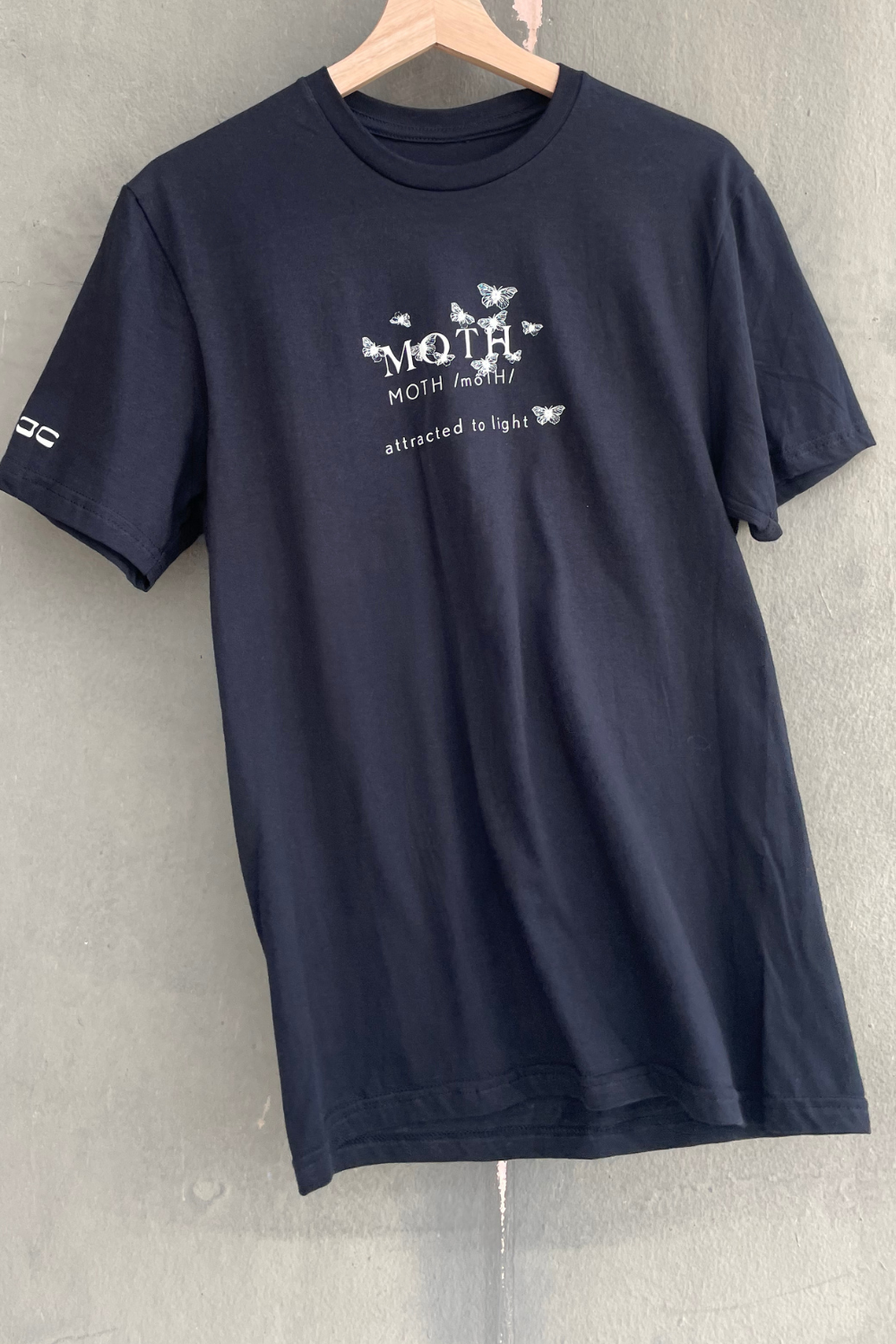 Ser De Luz / Short Sleeve / Moth
$ 38.00 USD
( / )
Unavailable
VP Size Guide
Please select all options.
''Attracted to Light"
Al igual que las libélulas, las polillas pasan por una metamorfosis completa.  La atracción de las polillas hacia la luz puede interpretarse como un llamado a transformarse, a evolucionar y a buscar un estado superior de conciencia. Puede simbolizar el anhelo de dejar atrás viejas limitaciones y volar hacia una realidad más elevada.
La luz atrae a las polillas debido a su naturaleza instintiva y su orientación hacia la fuente luminosa.  Esto puede interpretarse como la atracción de lo divino y lo espiritual en nuestras vidas.
La luz representa la presencia divina, la guía espiritual y la claridad en el camino de la vida.
Black shirt / Vanilla Art
100% Premium Lightweight Cotton Short Sleeve Crew Neck
'No Me Jodan Club' logo in front and 'Déjame Soñar' con back.
Cheers to living life on your own terms.  

Trusting yourself & going forward!!!!!!!
Unisex. For all occasions, for all moods.
Fits true to size, we suggest going up a size for an oversized fit 🔥
Made in USA
#veronikapagan
#nomejodanclub
make sure to tag us, we LOVE to share!
• 100% Cotton
• cherish 💕

Hermosa¡! Love it!😍
La calidad es excelente, el size corre perfecto, AMÉ el 🦋 mensaje y es comodísima, esta Tshirt es 100% recommend! 🫶🏻